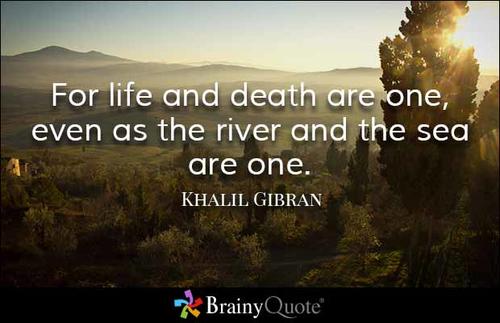 I watch the rain from my window,
and watch nature put on a show,
of rain's pitter patter, thunder and lightening
an opera that's both exhilarating and frightening,
Nature bathes to unlock goodness,
and with deluges washes it away,
I watch the rain from behind glass panes,
contemplating both loss and gain.
The cosmic dance,
of forces of darkness and light,
for eternity from the heavens above,
watches Eternal Love.
Write a poem for contest Gibran – R.g.
This literary-spiritual giant is unknown only to a few.
Prompt: For life and death are one, even as the river and the sea are one.  Kahlil GibranRules:1. Write beautifully and exquisitely. Out of the box is appreciated.2. No more than 70 words. Mention in A/N.3. No adult/slang/rubbish.
As always, literary devices are your mates.
Thank you!
Image Credit: http://www.katsandogz.com/gibran.html
https://allpoetry.com/poem/13314345-Contemplation-Rain-by-Charlie-Bottle-noguest