The Prismatic Shades of Liberty, Equality and Fraternity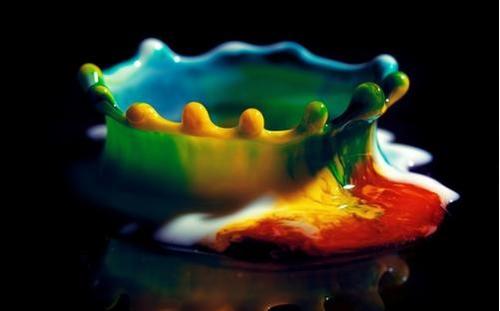 https://allpoetry.com/poem/13195251-The–Prismatic-Shades-of-Liberty—Equality-and-Fraternity-by-Charlie-Bottle
Shades coexist on certain latitudes,
as swathes of harmonious auras,
fusing prismatic purposes,
and crowning Liberty Queen,
in her brimming desire,
she shares freedom in shades,
racing along the longitudes,
the desire for equality spreads,
coloring our world in fraternity.
Author notes
Write a poem for contest Abstract Image Prompt (40 Words)
Picture is your prompt. Take it wherever you want in no more than FORTY WORDS. Nothing fluffy.
© 2017, Charlie Bottle. All rights reserved. © 2009 www.coelhos.us All Rights Reserved